02 - NTRIP Modem Hardware Overview
Last updated
The NTRIP Modem has various connections/ sockets on the top and bottom of the unit, along with an OLED display.
Front
The front panel of the modem contains an OLED screen which displays status and connection information.
The four buttons below the screen do not currently serve any function and are reserved for future use.

Top
The top of the unit houses a slot for inserting a Standard SIM card if are intending on using the internal 4G modem to connect to the NTRIP server, and a USB socket for updating the unit using the supplied USB cable. If you are connecting to another GNSS receiver rather than a VBOX, the USB socket can also be used to power the unit if power isn't available via the Hirose connection.
An SMA connector is also included for attaching the supplied antenna.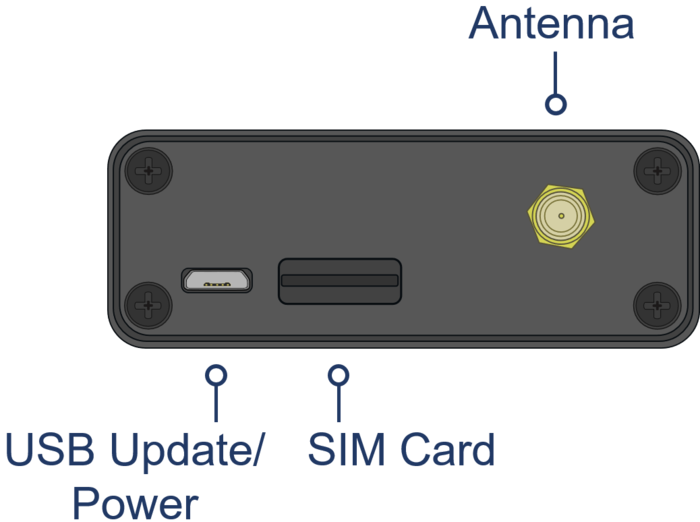 Bottom
The bottom of the unit houses a Hirose connector which is used to connect to a VBOX or other GNSS receiver via the supplied RLCAB170 cable.